Welcome to the blog at Haybale Web Design.
We figured our first blog post should be a brief introduction; to tell you a little about us, our philosophy, our lifestyle, and the mission for Haybale Web Design, LLC.
We are John and Lauren, a pair of young entrepreneurs making our mark in the world of technology, while keeping one foot firmly planted in the fertile soil of a mountainside homestead in Montana. Our home/office is a small cabin, bordered by 2 million acres of Jewel Basin and Great Bear Wilderness; one of the last truly wild places left in North America. We are about as far from Silicon Valley as a pair of geeks can get, but that doesn't mean we don't know our stuff.
We intend for this blog to be enjoyable for our readers, as well as educational. There will be a little bit here for everybody: from the small business owner, to the mom blogger. From corporate officers, to the fellow tech nerds among us.
We will talk about technology, ethics, business, community, economy, and everything in between.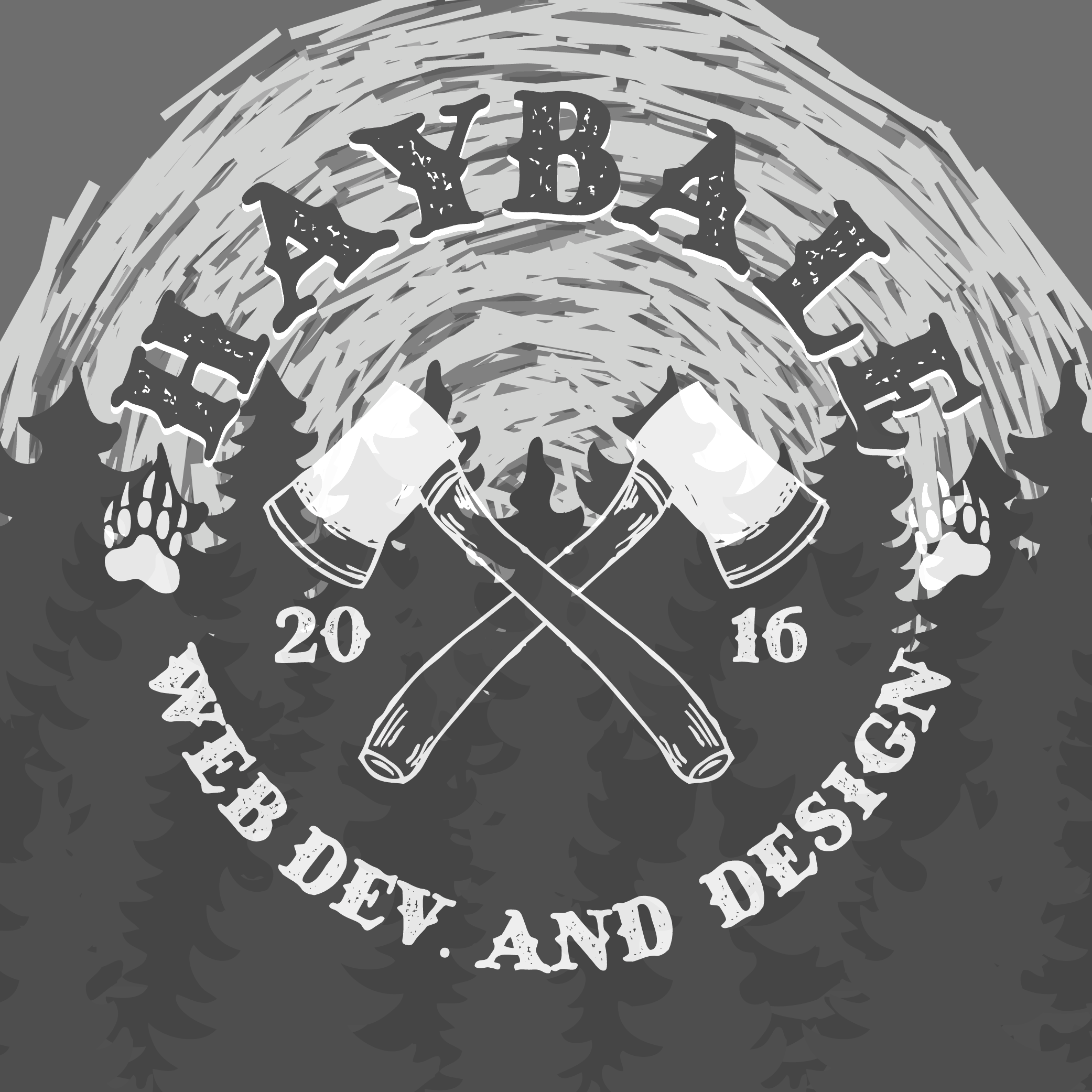 We believe in transparency and open communication, so we will share our successes and our struggles, along with plenty of opinions.
We welcome commentary, discourse, dialogue, and questions. If you have something to say, by all means, leave us a comment! We'd love to hear from you.
We are discovering, through the process of building a business from this wilderness outpost, that the most important element to cultivate is the art of community and sharing. Our immediate community, the Flathead Valley, is one of the last best places to live, as far as we're concerned. However, this modern age has gifted us with access to the worldwide neighborhood.
Now, 'community' can be shared by people on opposite sides of the globe, and we're here to help you bridge those gaps with a unique web presence and sleek new technology.
What a great time to learn, share knowledge, and help others find happiness, success, and abundance with the help of the worldwide web.
We look forward to getting to know you. Please introduce yourself in the comments section below and tell us a little bit about your goals and aspirations.
- The Haybale Web Design Crew
posted over 2 years ago